Vince's Jaguar SS100 Kit Car Page

5-30-15 Bought the shell
5-31-15 Washed it up to see what I have to work with.
Took the following pictures.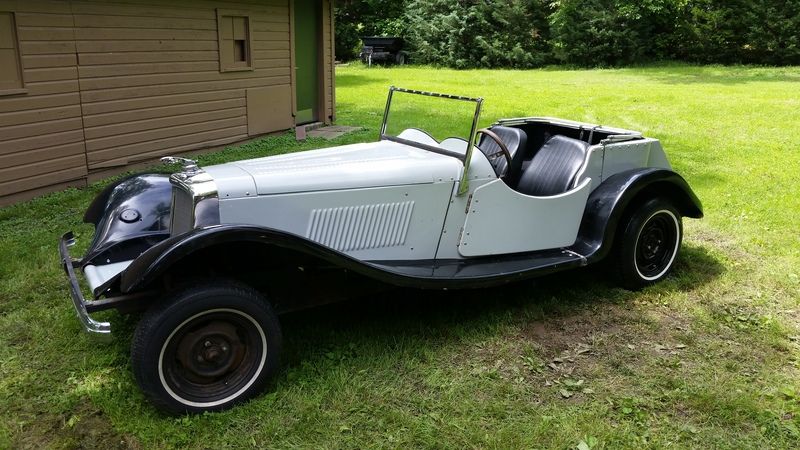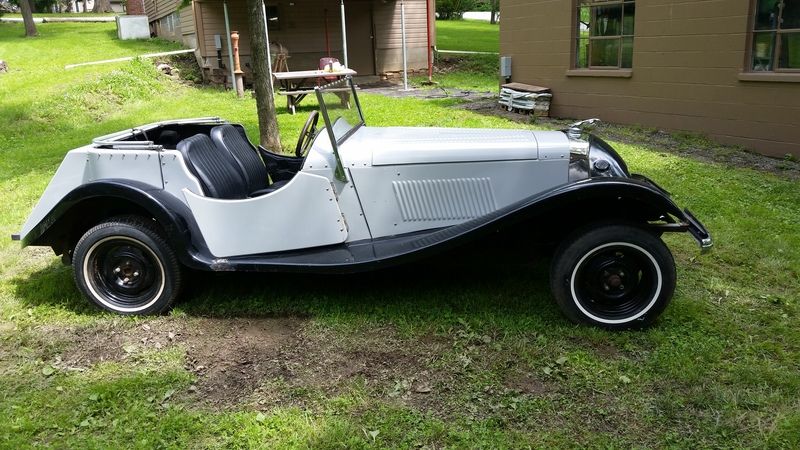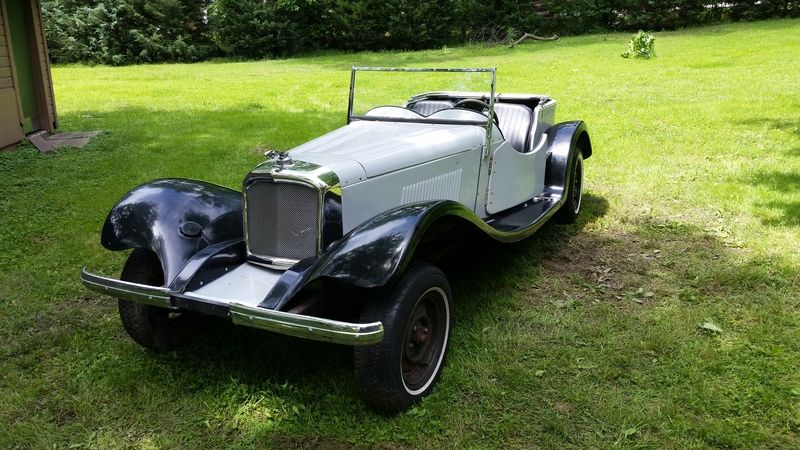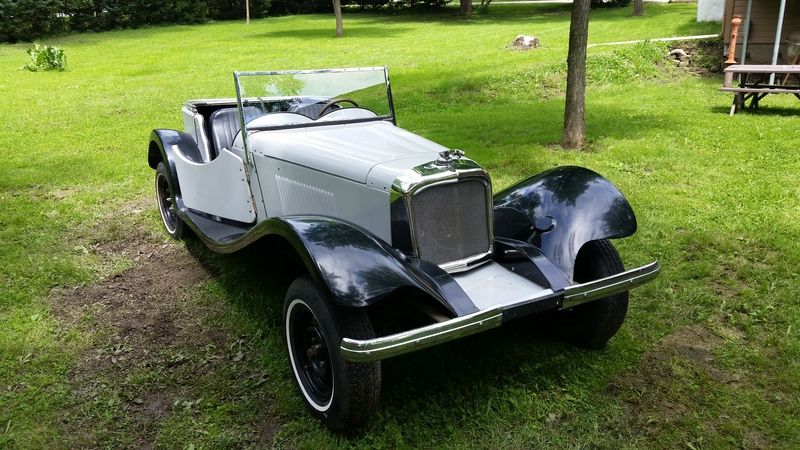 No latches for the doors yet.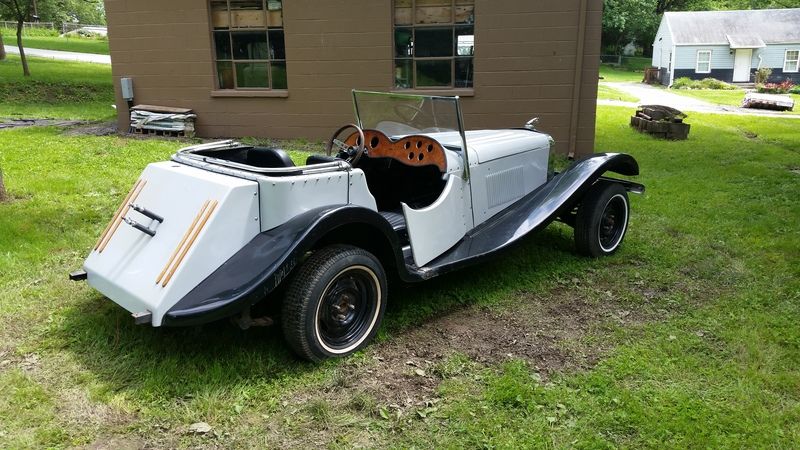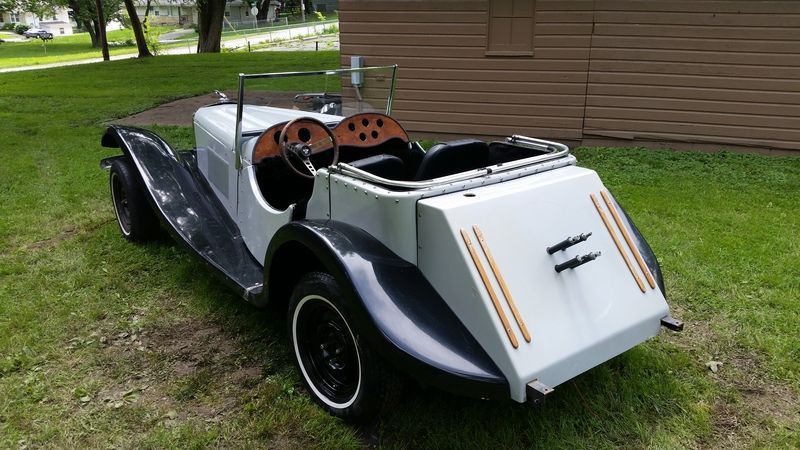 No gauges or pedals or anything else much on the inside.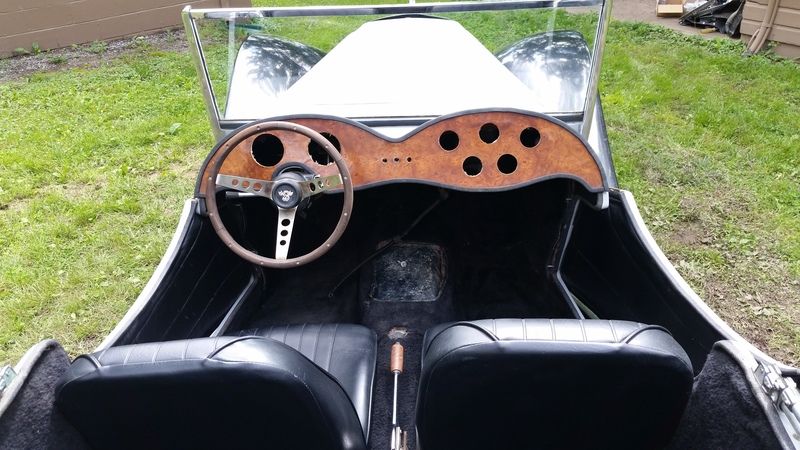 Seats and carpet aren't bad at all. They'll work fine until I get picky.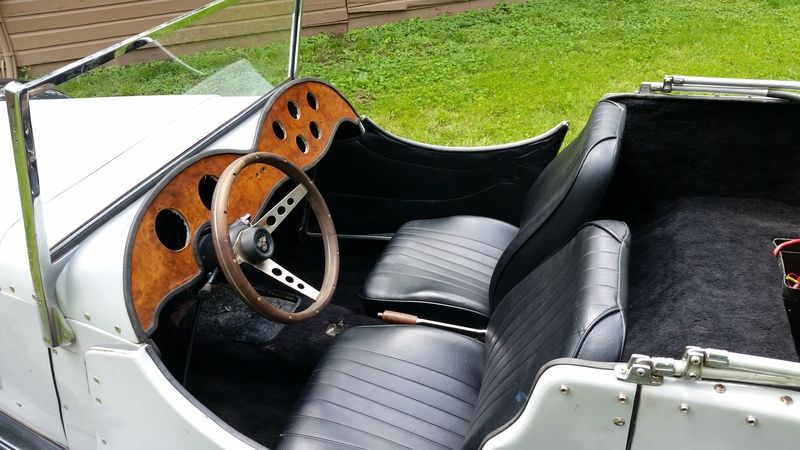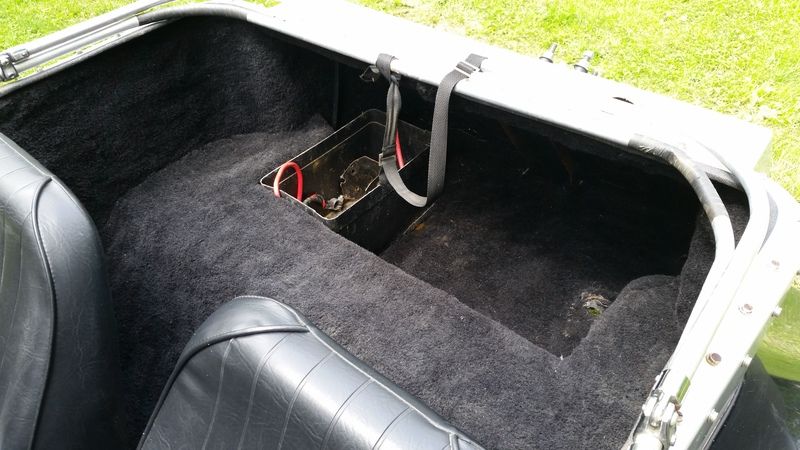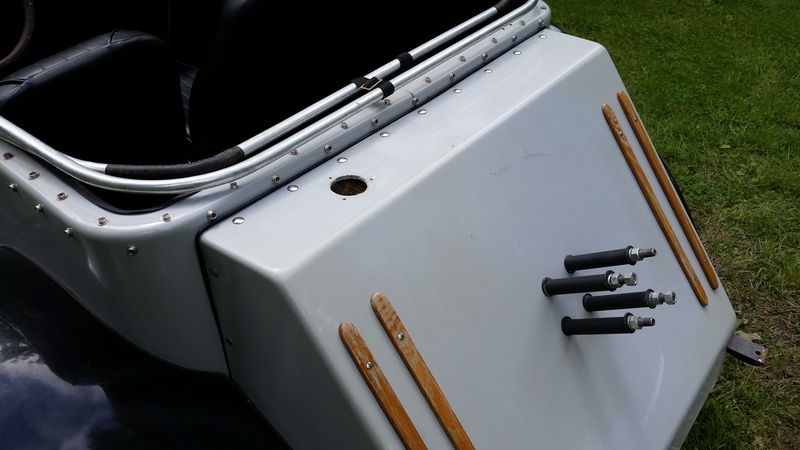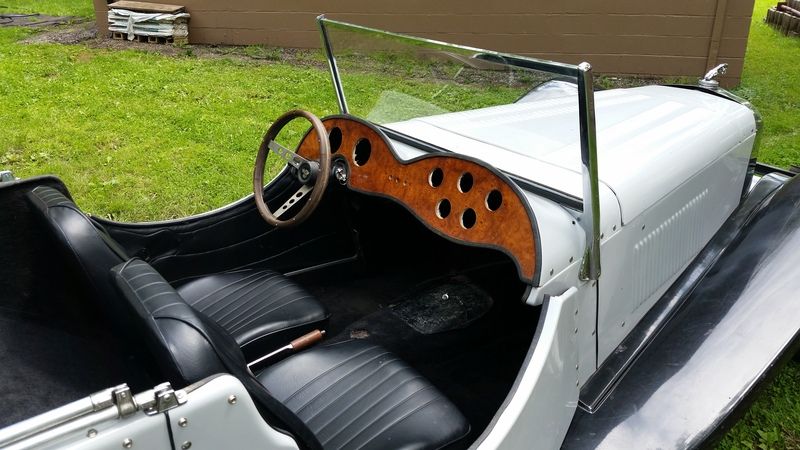 Nothing up under the hood except for enough space to fit a couple dozen different engines.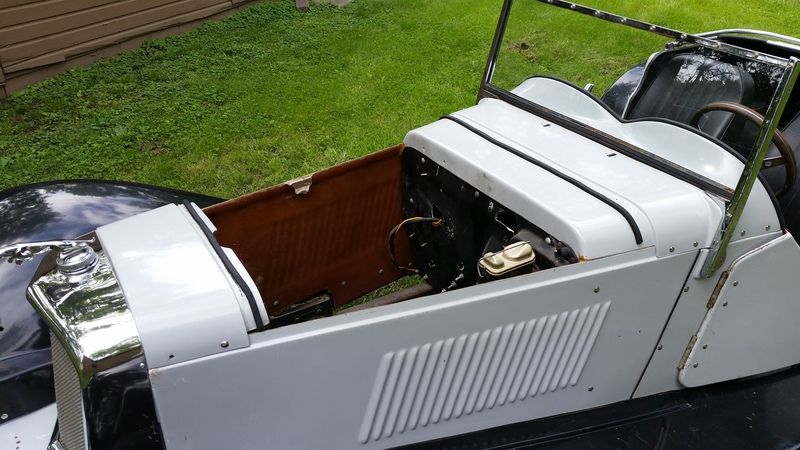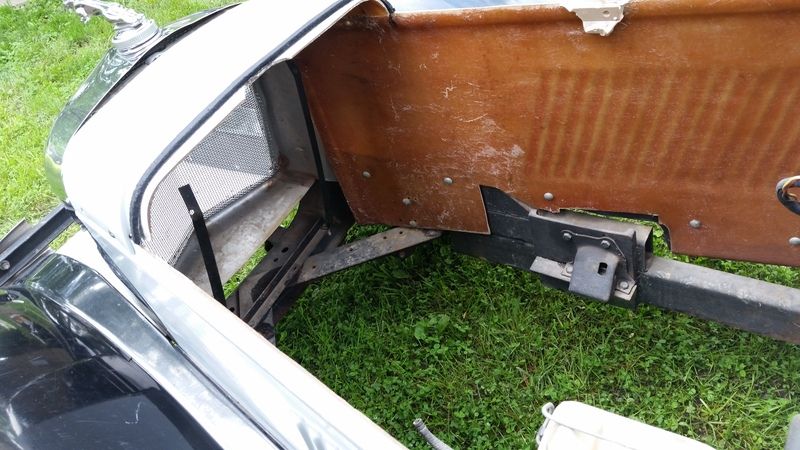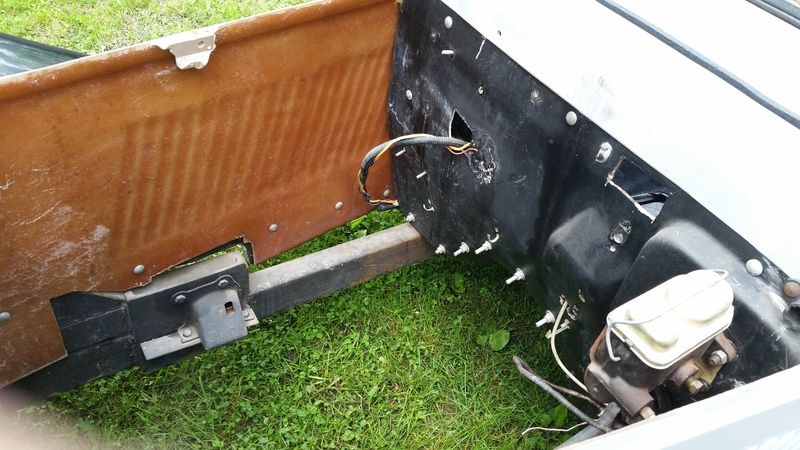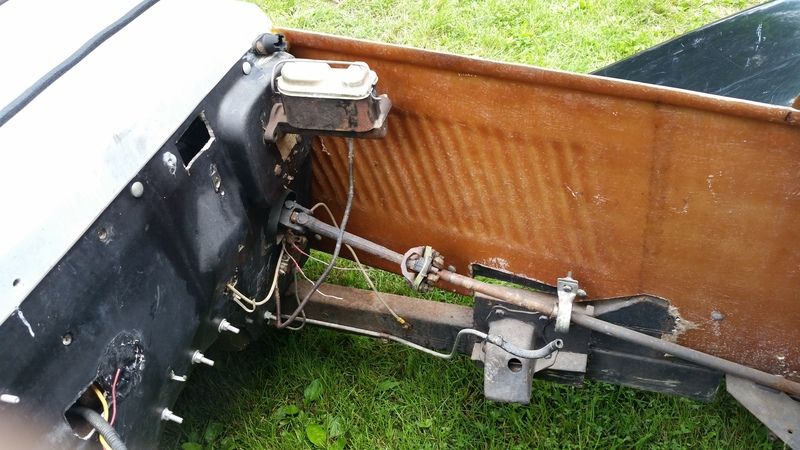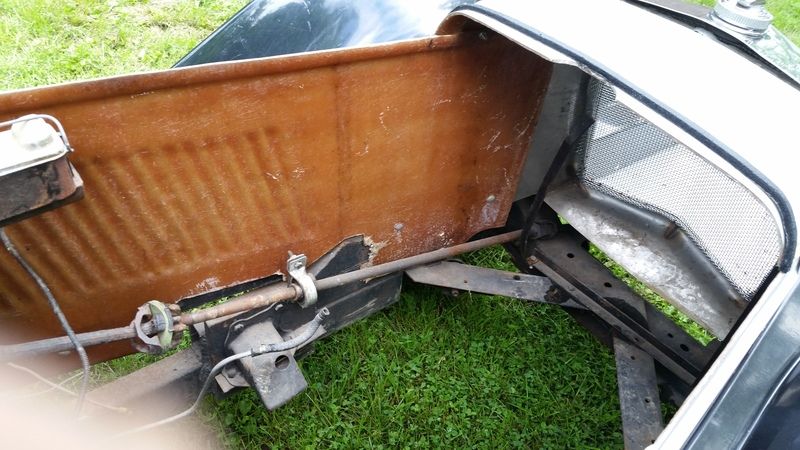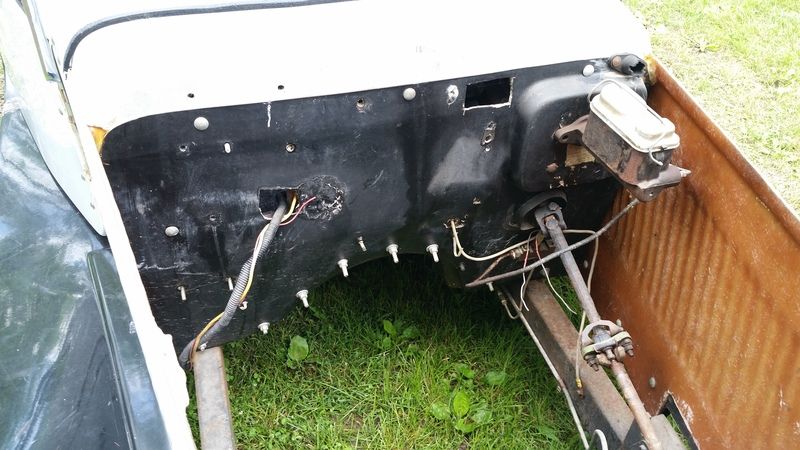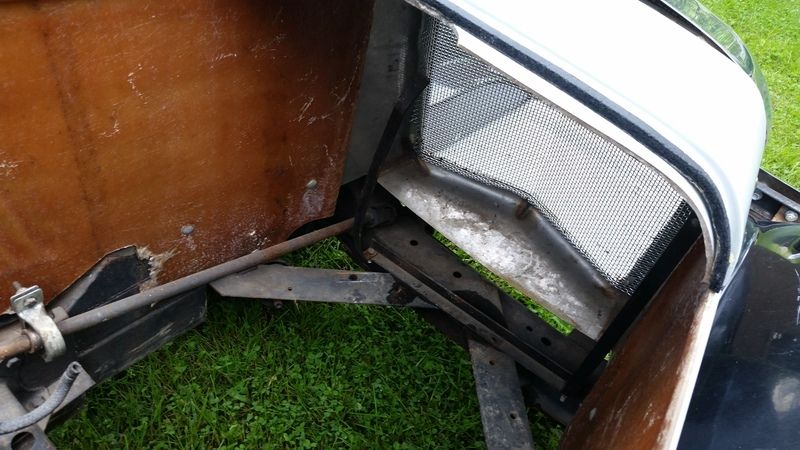 A quick picture of the front with the headlights sitting on the fenders to show roughly what they'll look like.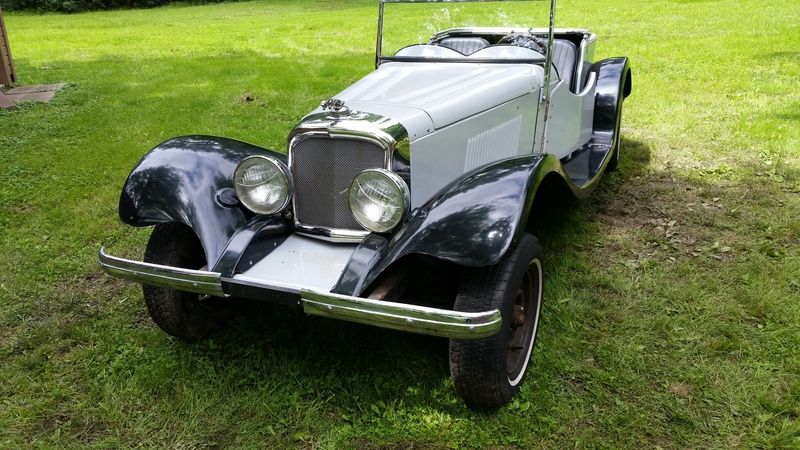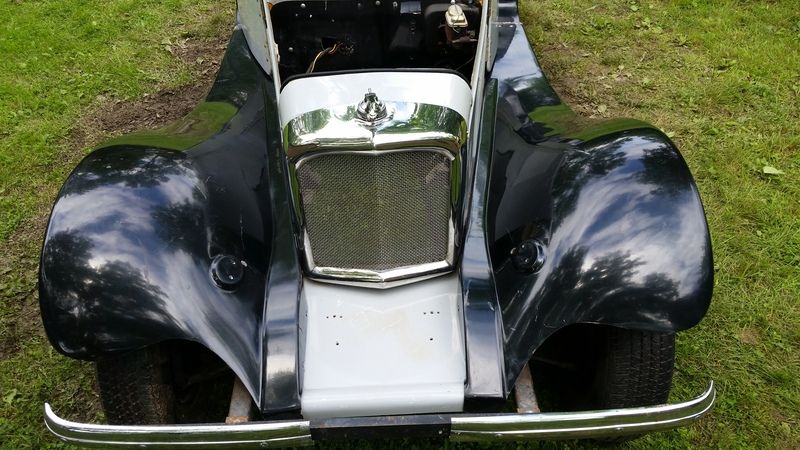 A pile of various stuff that came with it. Not much.
The top isn't bad. Mostly just needs a good scrub and shine. No rips or holes. Maybe just a little lucky there.
Radiator is scrap as far as I'm concerned.
Some of those little indicator lights might be used. I think I might like them OK.
Rear bumper is OK, just needs to be re-attached.